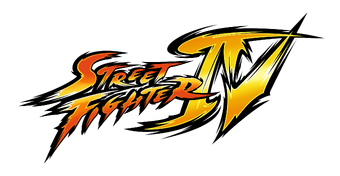 Street Fighter IV
(

ストリートファイターIV

Sutorīto Faitā Fō)
is a 2008 fighting game produced by
Capcom
. It is the first
Street Fighter
game in the main series released by Capcom since the arcade release of
Street Fighter III: 3rd Strike
in 1999 and the first game in the
IV
sub-series. The arcade version was released in Japan on July 18, 2008 and was given a limited release in North American arcades in August. Home versions were released for the PlayStation 3 and Xbox 360 on February 12, February 16, and February 20 in Japan, North America, and Europe respectively.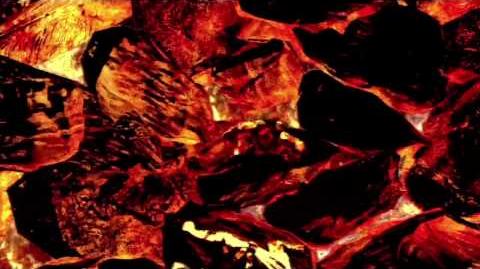 The Windows version of the game was released on July 2, July 3, and July 7, 2009 in Japan, Europe, and North America respectively. The iOS version of the game was released on March 10, 2010. The latest release of the game is on Android OS, released on January 5, 2012.
Characters
Edit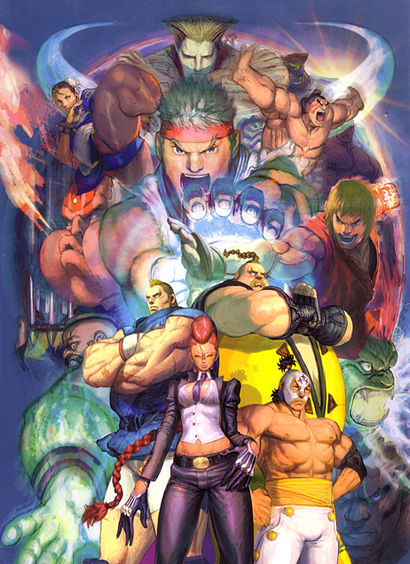 The game takes place a few months after the events of Street Fighter ll but before the events of Street Fighter III. The S.I.N corporation began another fighting tournament in order to draw out powerful fighters to complete the BLECE project. Each character ohas their own reasons for entering this tournament, but S.I.N.'s real desire is to lure Ryu to them in order to analyze the Satsui no Hadou, believed to be the last piece of data needed to complete BLECE.
The tournament is publicly organized by S.I.N., apparently using preliminary matches and a point system to determine who is allowed to enter (as shown by the conversation between Seth and his lackey about how Dan Hibiki was able to "squeak by with just enough points to qualify").
Development
Edit
Before producer Yoshinori Ono pitched the idea to former Capcom R&D head Keiji Inafune, the prevailing attitude around Capcom was that a new numeric entry to the Street Fighter series would not be made. Initially, there was much resistance to Ono's pitch for a new Street Fighter game so many years after the original. The gap from 2000 to 2008, since Street Fighter EX3, the latest Street Fighter game at that point, represented the longest time the series had gone without a sequel. However, in light of fan demand plus the positive reception to Street Fighter II' Hyper Fighting on Xbox Live Arcade, Inafune eventually allowed the project to begin.[1] This was Ono's first take on a new entry for the Street Fighter series as a producer, although he had previously worked on Street Fighter III 3rd Strike as a "sound management director" and previously produced Capcom Fighting Jam. The experience provided by Super Street Fighter II Turbo became the main influence for the Street Fighter IV development team.[2]
The original game concept, titled Street Fighter IV Flashback, imagined in part by David Sirlin, the designer of Super Street Fighter II Turbo HD Remix, never made it past the proposal stage. Flashback would likewise feature the 2.5D gameplay and a roster made of classic Street Fighter II characters plus Sakura and a few new characters. The game would have also featured a single-player mode with third-person 3D action (similar to that of Sony's God of War series) that focused on Ryu's backstory, as well as all Street Fighter arcade games in their original forms and a 3D version of Super Turbo. Flashback's proposed easy control system was later used in Tatsunoko vs. Capcom: Ultimate All-Stars, minus its titular "flashback" gameplay feature.[3]
While Street Fighter IV features models and backgrounds rendered in 3D, the gameplay remains on a traditional 2D plane, with the camera having freedom to move in 3D at certain times during fights, for dramatic effect, similar to the Street Fighter EX series Capcom produced with Arika. Initially the title had been developed to use 3D hitboxes, but the testers felt it didn't have the "pixel perfect" precision of a Street Fighter game, and the game was therefore changed to use 2D hitboxes.[4] Ono has also cited the arcade version of Arc System Works' Battle Fantasia as the inspiration for the game's three-dimensional art style.[5]
Art director and character designer Daigo Ikeno, who previously worked on Street Fighter III 3rd Strike,[6] opted for non-photorealistic rendering to give them a hand-drawn look, with visual effects accented in calligraphic strokes, ink smudges and ink sprays during the fights.
The game runs on the Taito Type X2 arcade board inside a Taito Vewlix cabinet[7] and takes advantage of the Type X2's network capabilities and allows players in separate machines within the same LAN to fight each other.
Merchandise
Edit
References
Edit
External Links
Edit