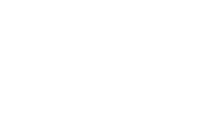 Shinsekai: Into the Depths is an undersea exploration game by Capcom, released for the iOS (via Apple Arcade) in September 2019.[1][2] It was later released for the Nintendo Switch on March 2020.[3]
Shinsekai: Into the Depths is a two-dimensional side-scrolling, adventure game taking place in three-dimensional scenes. The player character works his way through a series of underwater environments, each containing a mix of puzzle and combat encounters. To overcome these challenges, the player has access to several tools and mechanics.[4]
Shuuichi Kawata served as the director while Yoshiaki Hirabayashi and Peter Fabiano both served as producers. Shinsekai was conceived out of an idea to turn what could be a child's picture book into a video game. The underwater motif allowed the development team to utilize something familiar and also give the audience a sense of the unknown.[5] Picture books and Japanese ancient clay artefacts provided as inspiration for the game.[5]
The iOS version of the game received generally favorable reviews, according to review aggregator Metacritic.[6] According to TechSpot, it was one of Apple Arcade's launch titles and one of the best game on the service.[7] According to Destructoid, although the game has faults, they strongly recommend playing it.[4]
Community content is available under
CC-BY-SA
unless otherwise noted.