Resident Evil: The Mercenaries 3D, known as Biohazard: The Mercenaries 3D in Japan, is an game announced by Capcom for the Nintendo 3DS at the 2010 Nintendo conference in Japan, it was released in June 2011. The game is a combination of the Mercenaries Modes featured in Resident Evil 4 and Resident Evil 5 in which players must defeat as many enemies as possible within a set time limit in order to achieve the highest score. The game includes a Co-op mode, which can be either played locally or via Wi-Fi.
A demo of Resident Evil Revelations is included within the game. If pre-ordered through Capcom's official site, one was offered a free 3DS case as a pre-order bonus.
Gameplay
[
]

This section is currently incomplete.
You can help Capcom Database by expanding it.
Characters
[
]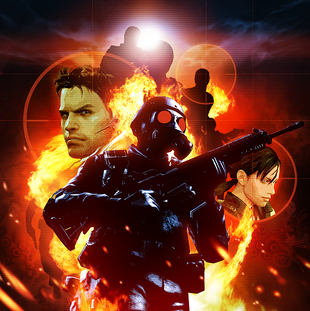 Gallery
[
]
Box Art
[
]
External Links
[
]