Power Stone was a 26 episode anime series, based on the first game of Capcom's 3D fighting game series of the same name, which aired in 1999. It differed somewhat from the storyline in the game in terms of plot and some character relationships.
In association from Capcom, it was produced by Pierrot Studios, a Japanese animation studio made up of former members of Tatsunoko. The English version was produced by Lacey Entertainment.
Six DVD volumes were released during the 2000s by ADV Films, which are now somewhat difficult to find.
Characters
[
]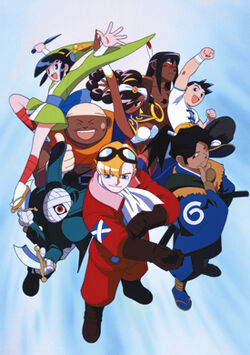 Cast
[
]
Gallery
[
]
Box Art
[
]
Videos
[
]
External Links
[
]