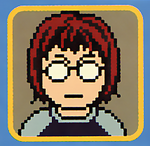 Kinu Nishimura (西村 キヌ, Nishimura Kinu, born sometime in 1969 in the Hyogo Prefecture) is a Japanese illustrator, character designer, and game creator. She is mainly known for being one of Capcom's main designers. Her real name is unknown -as her alias originated from her mother's maiden name- and she is affectionately referred to as "Kinu-sensei". Her bloodtype is A.
During her first year in middle school, she cleaned up Tomonori Kogawa's drawings for Combat Mecha Xabungle. She decided to pursue art for her career during her second year. While she was attending the Kyoto University of Art & Design, she touched up illustrations done by Akiman (who was a big inspiration to her) for Final Fight and Magic Sword. She was hired by Capcom in 1991 and was one of the first artists in the company to illustrate primarily with Photoshop.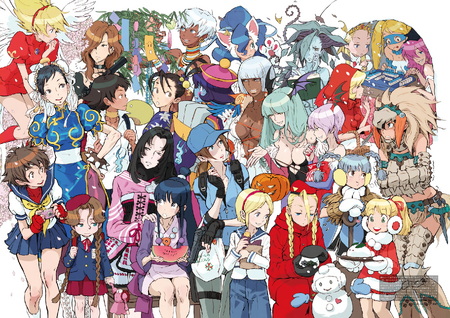 Street Fighter II - (also for Champion Edition-Turbo): promotional and main illustrator
Street Fighter III - (also for 3rd Strike) character designer, promotional illustrator, in-game artwork
Gaia Master - character designer, promotional illustrator, in-game artwork
Capcom vs. SNK 2 - main illustrator (alongside Shinkiro), promotional illustrator
Miscellaneous Capcom works
Edit
Studio Bent - All About Capcom - cover, miscellaneous illustrations
Capcom Design Works - published by Famitsu - cover, miscellaneous illustrations
Other games
Edit

This section is currently incomplete.
You can help Capcom Database by expanding it.
Kinu has stated that she is most proud of the work she has done for Dungeons & Dragons: Shadow over Mystara.[citation needed]
External Links
Edit
Community content is available under
CC-BY-SA
unless otherwise noted.