E.X. Troopers is a 2012 game that is an anime-styled spin-off of the main Lost Planet series. It was released for the Nintendo 3DS and the PlayStation 3 exclusively in Japan. It was produced by Shintaro Kojima and directed by Yasuhiro Anpo. Character art was done by Chisato Mita.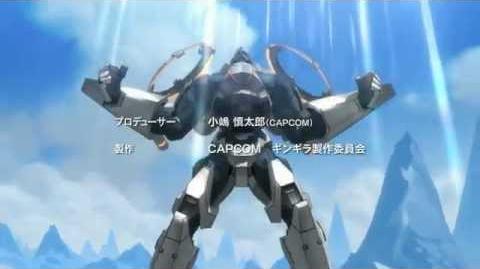 To be added...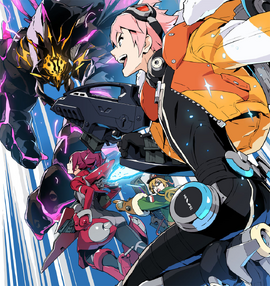 E.X. Troopers tells of the fight between the snow pirates and the Akrid aliens on E.D.N. III. The game's protagonist is Bren Turner, a young man who's come to the academy (the game has a school theme) from E.D.N. II. There are also characters such as TeeKee, a female snow pirate who has the ability to communicate with the Akrid, and Gingira, a Vital Suit that's loaded with next-generation AI and can communicate with its pilot. Gingira calls Bren "Master."
The E.D.N. III planet has three bases, each with unique traits. Players select one of these to serve as their base of operations. The three bases figure into the story, as while Bren comes from one base, other members of the academy come from different bases. The story is told through "manga demo" cut scenes (similar to the PlayStation Vita game Gravity Rush).
Community content is available under
CC-BY-SA
unless otherwise noted.