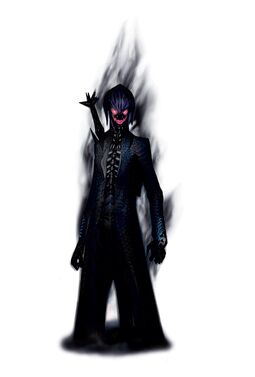 Doppelganger is a character from the Devil May Cry series of action games. He appears as a boss in Devil May Cry 3: Dante's Awakening.
Profile
[
]
Doppelganger is a malevolent shadow demon able to take the shape of its foe by refracting light. He acts as one of the gatekeepers of the Temen-ni-gru.
Story
[
]
When Dante first enters the Apparition Incarnate, Dante mocks him for trying to "ask [him] some questions", saying that he's already answered them to himself. After defeating Doppelganger, Dante receives its soul as an attack Style.
Trivia
[
]