HELP US CELEBRATE ELEVEN YEARS OF THE

WIKI THAT ANYONE CAN EDIT.
We are currently editing over 1,942 articles.
Recent changes • Help pages • About
Over 1,500 pages of character lists, complete credits information and artwork from recent and classic games!
Blogs
Well, this wiki was recently moved to the new UCP software. It is very likely that some things may be broken, so please…
Dayo Ologun:Nigeria:Dambe & Laamb
Phaelin:Thailand: Muay Thai
Fuma: Japan: Bushin ryu Ninjutsu
Ariel: Israel: Krav Maga
Lia…
See more >
This site is not affiliated with Capcom. All trademarks and copyrights belong to their respective owners, and are used here under the terms of Fair Use as defined in United States Copyright Doctrine.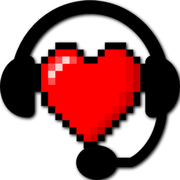 Community content is available under
CC-BY-SA
unless otherwise noted.