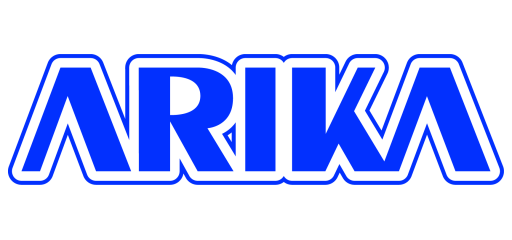 Arika is a Japanese video game developer and publisher. It was formed in 1995 by former Capcom employees originally as ARMtech K.K, later named Arika. The name of the company itself is the reverse of the name of the company's founder, Akira Nishitani, who (along with several other Capcom members like Akiman) created Street Fighter II.
Arika's first game was the successful Street Fighter EX, based on Capcom's Street Fighter franchise, which was followed up with two updates (Street Fighter EX + and EX + α for the PlayStation) and then two sequels, Street Fighter EX2 and Street Fighter EX3.
Arika is also well known for the Everblue series (published by Capcom), the Tetris: The Grand Master series, Cardcaptor Sakura series, and an obscure Namco fighting game called Fighting Layer (that had two of their original Street Fighter EX characters as playable).
Arika was also responsible for Mega Man: Network Transmission (based on the famous Mega Man Battle Network series). A notable game by the developer is Endless Ocean, a scuba diving game for the Nintendo Wii.
The company's newest game Fighting EX Layer, a spiritual successor to the Street Fighter EX series and Fighting Layer, was released in June 2018 for the PlayStation 4.
External Links
Edit
Community content is available under
CC-BY-SA
unless otherwise noted.